OUR STORY STARTS HERE
The Flying Grass Carpet is a unique temporary and fun park. This social design is especially made to look like an immense inviting Persian rug to bring cosiness to cities. It travels around the world, connecting urbanites everywhere and can be placed on any square.
Landed in a city the Flying Grass Carpet is ideal for all kind of events. It´s perfect for place-making, temporary improvements or just to bring joy to a city.
CARPETS FOR RENT AND SALE
A Flying Grass Carpet for you? That´s possible. There is a Flying Grass Carpet for any occasion. To strengthen community building, to enliven parties or to create a positive impact within your city.
Select here the kind of Flying Grass Carpet you need.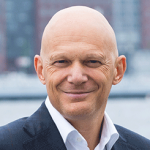 Bert Wijbenga, Alderman Rotterdam
"The Schouwburgplein is, because of the Flying Grass Carpet, my favorite place in Rotterdam"
Read all about The Flying Grass Carpet, placemaking and more
More frequently asked questions about The Flying Grass Carpet