News:
THE FLYING GRASS CARPET in AMSTERDAM
The whole of September you can visit The Flying Grass Carpet at t Hoekenrodeplein, next to Bijlmer Arena Train Station.
Come and enjoy a fun program filled with foodtrucks, mini cinema, books and much, much, much more.
See for the full program here
organized by 11united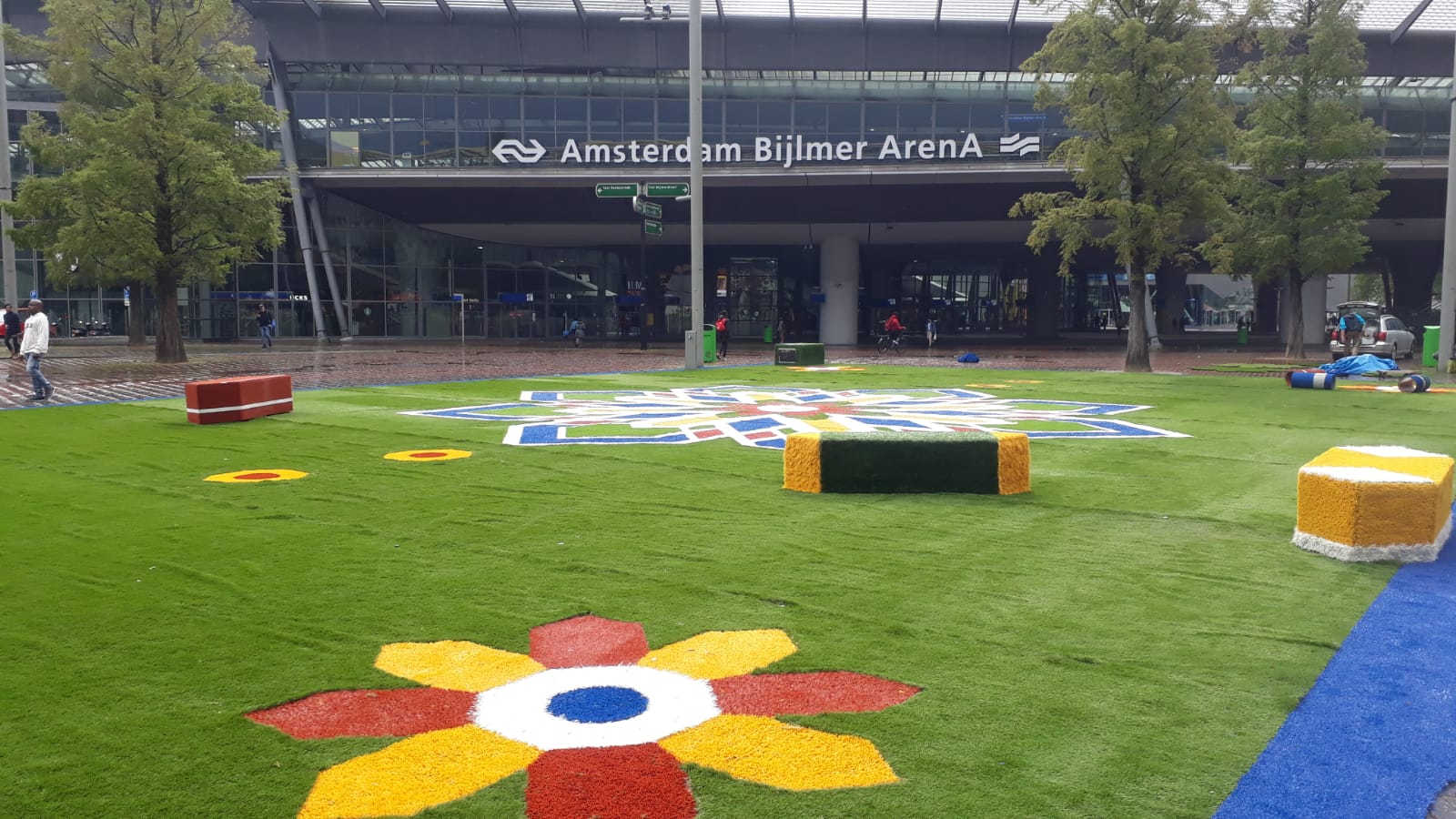 Corona news:
STAY HOME WITH YOUR TINY FLYING GRASS CARPET
Due to Covid 19 we're all advised to stay at home. We still like to give you the feeling of having fun at The Flying Grass Carpet and that's why we now have developed the Tiny Carpet. A carpet that is cozy, fun, cheerful, soft, and easy to install in your home or garden.
OUR STORY STARTS HERE
The Flying Grass Carpet is a unique temporary and fun park. This social design is especially made to look like an immense inviting Persian rug to bring cosiness to cities. It travels around the world, connecting urbanites everywhere and can be placed on any square.
Landed in a city the Flying Grass Carpet is ideal for all kind of events. It´s perfect for place-making, temporary improvements or just to bring joy to a city.