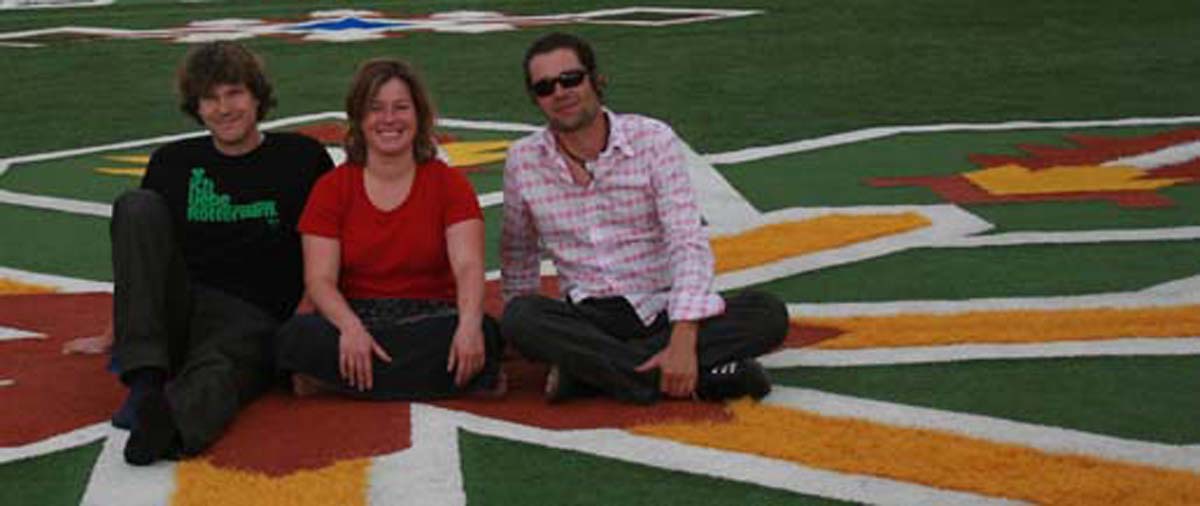 Left to right: Bart Cardinaal, Nadine Roos, Eddy Kaijser.
The Flying Grass Carpet team
Studio ID Eddy and HUNK-design are experts in creating innovative designs to improve public spaces. Central to their approach is how people can use a public space. With their approach of place-making and place-testing a public space can be substantially improved. A temporary design, place-testing, is a means to discover what makes a particular public space attractive. A transient place where people love to stay and where they can meet, play and have fun can then occur. More than once place-testing has resulted into permanent changes for public spaces. CNN has declared The Flying Grass Carpet to be one of the 10 best designs for a public space and in 2009 this monumental art-piece won a Dutch Design Award.
The Flying Grass Carpet is a collaboration
project between

eddy@ideddy.com
Studio ID Eddy

info@hunkdesign.com
HUNK-design