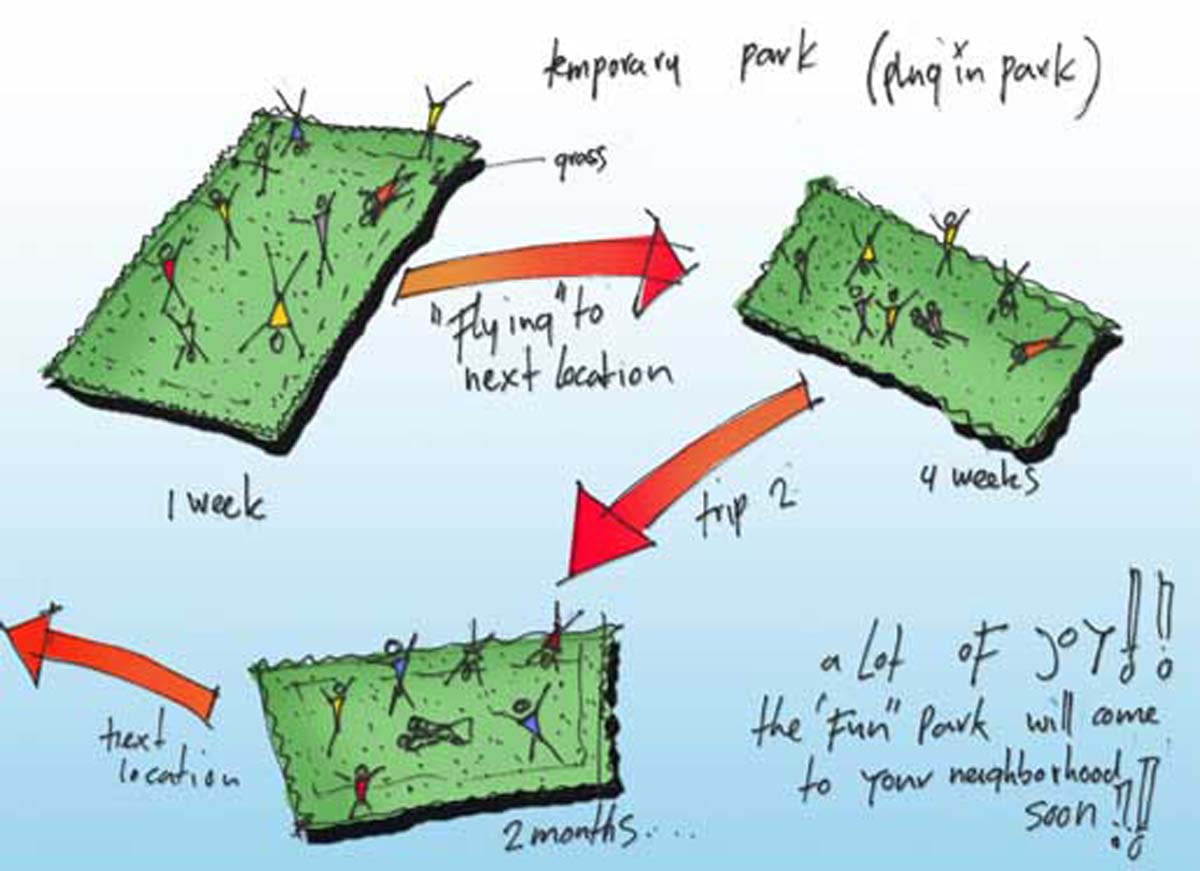 More than just a carpet
The Flying Grass Carpet Event Space.
The total Carpet weighs 6375 kilos (6,5 kilo/m2). The Flying Grass Carpet is not only to play on and enjoy the sunshine. There is much more possible than that. A neighbourhood picnic, an open-air fi lmfestival, a frisbee tournament, a music festival, anything you like.
Behind the carpet
Carpet concept
Usually people go to the city parks for a stroll, but more importantly they also use these public gardens to lie in the sun, play football, have a picnic with friends and enjoy other leisure activities. The Flying Grass Carpet is a beautiful green garden-carpet that will fly from one location to another, staying on each location only for a short period of time. Once it is has landed it will function as a public park. It consists of a combination of several artifi- cial grasses with different characteristics and colours all woven together to resemble an original Persian carpet. The metaphorical traditional Persian carpet creates a cosy atmosphere in the public space. Its familiar design pattern combined with its size will result in a unique transformation.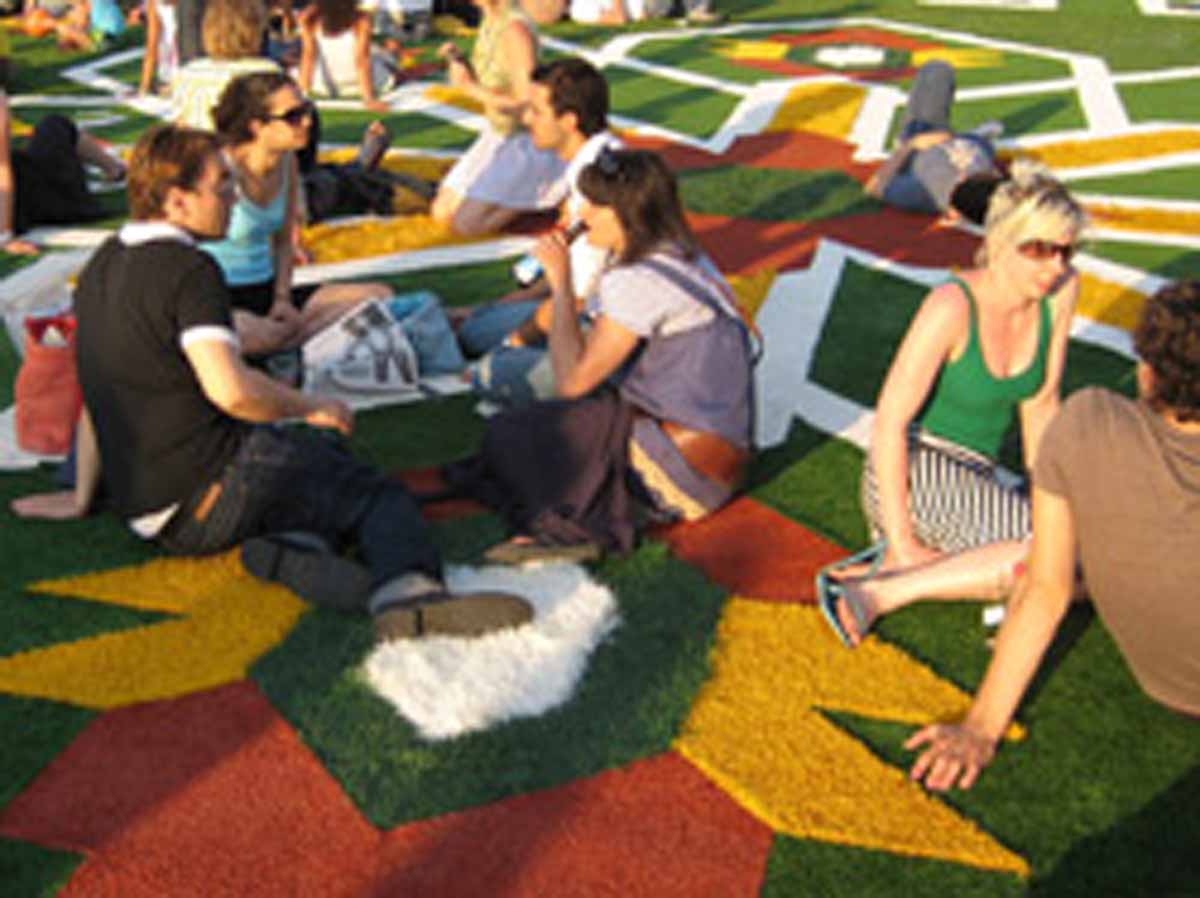 Technical details
Size does matter
The picture on the right shows the exact dimensions and the pattern of the Flying Grass Carpet. As you can see the carpet is in reality an enormous field, consisting of different types of colourful grass.
Every part of the pattern has a different structure and height of grass, making it a three dimensional piece of design.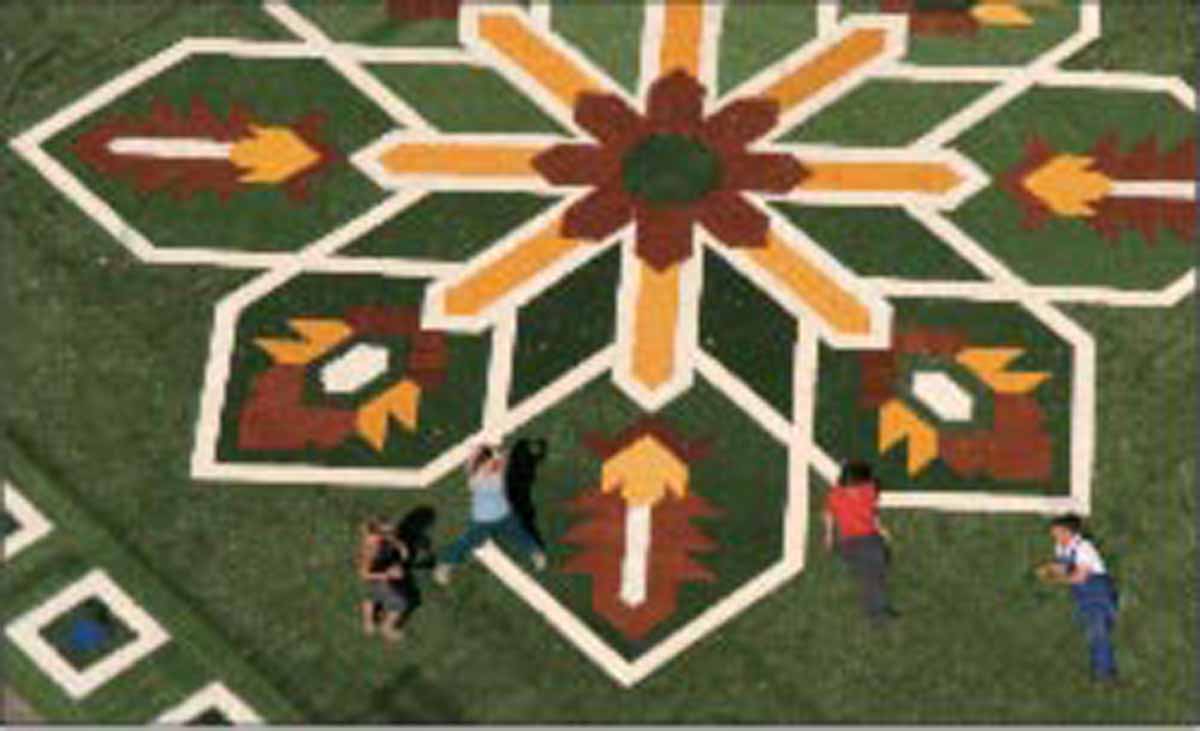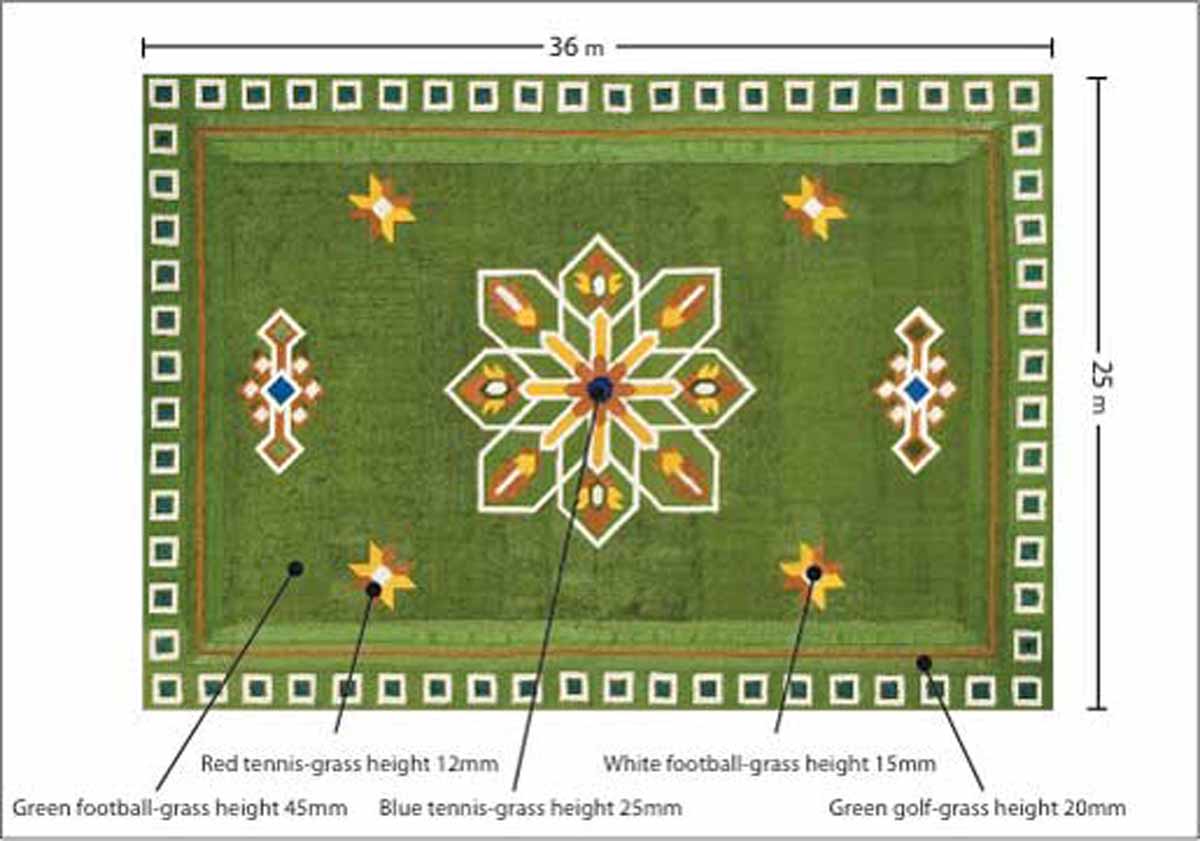 Easy transportable
Rolled up a small carpet of 18 x 21,6 meters consists of 12 rolls. Each roll weighs proximally 200 kg. One roll of carpet has a diameter is 0.6 meter and is 3.6 meter wide.
To transport the 18 x 21,6 meters Carpet one lorry with fork-lift truck is needed. A bigger Carpet needs to be divided over two lorries. When transported by boat the small carpet fits in a 20 foot container. The big carpet fits in a 30 foot container.